On December 22, I decided to brew an oatmeal stout (5kg Gladfield ale malt, 250g dark chocolate malt, 250g light chocolate malt, 250g dark crystal malt, 500g rolled oats, 150g rice hulls to stop the mash sticking, 25g Pride of Ringwood hops, Safale US-05 yeast). This all takes a good few hours to do the mash and the boil and everything, so while that was underway I thought it'd be a good opportunity to remove a crappy old cupboard from the laundry, so I could put our nice Miele upright freezer in there, where it'd be closer to the kitchen (the freezer is presently in a room at the other end of the house).
The cupboard was reasonably easy to rip out, but behind it was a mouldy and unexpectedly bright yellow wall with an ugly gap at the top where whoever installed it had removed the existing cornice.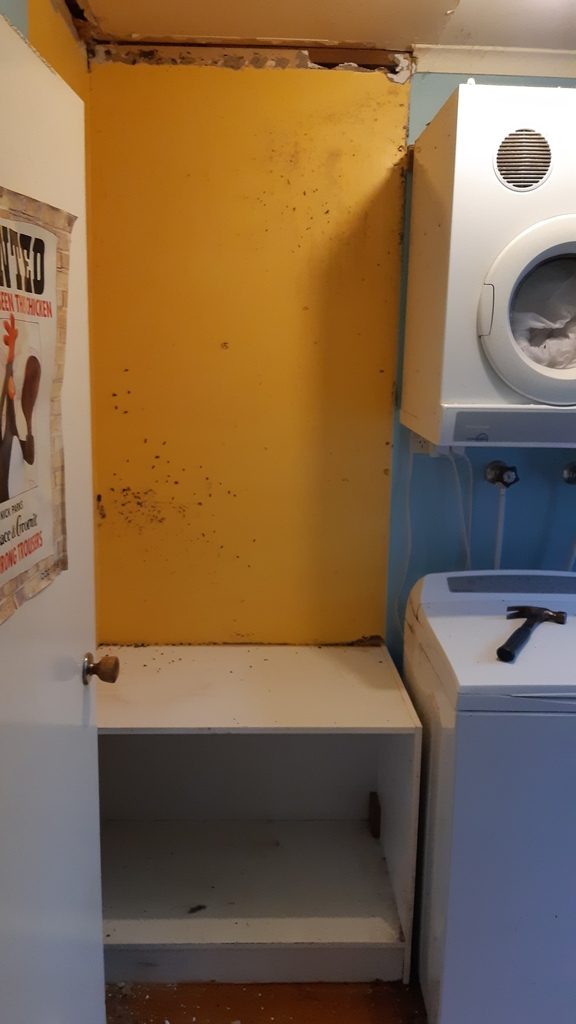 Underneath the bottom half of the cupboard, I discovered not the cork tiles which cover the rest of the floor, but a layer of horrific faux-tile linoleum. Plus, more mould. No way was I going to put the freezer on top of that.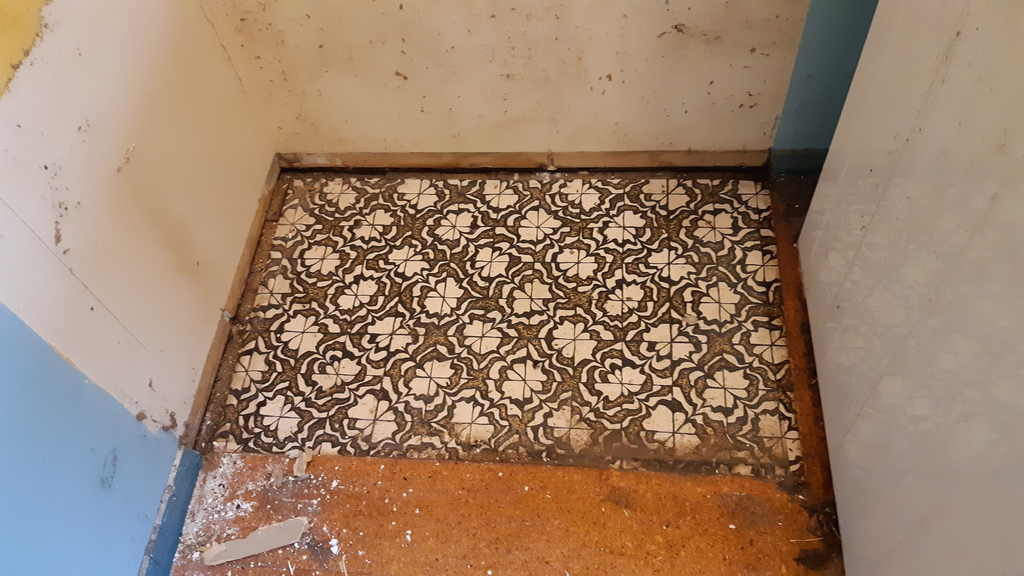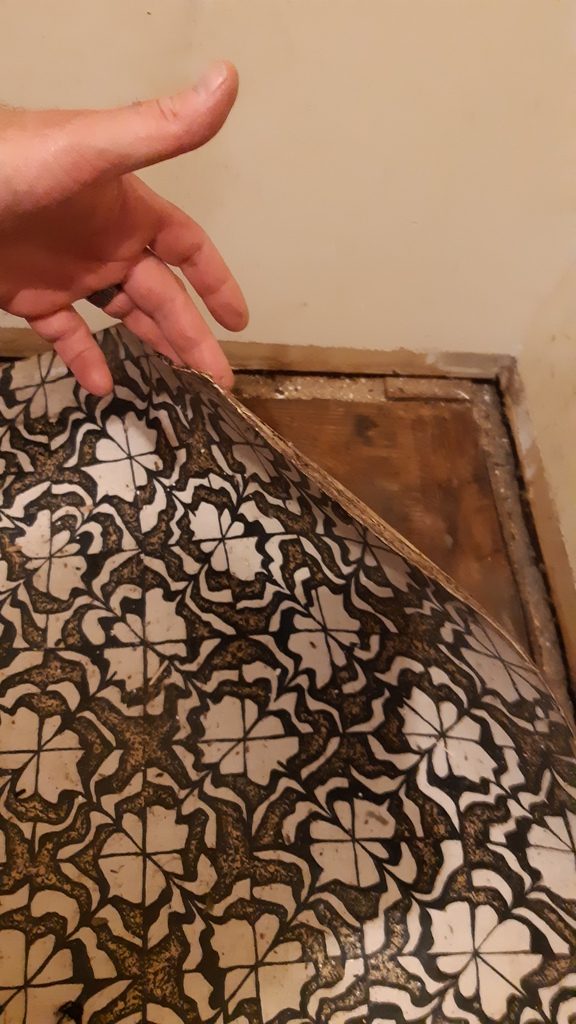 So, up came the floor covering, back to nice hardwood boards.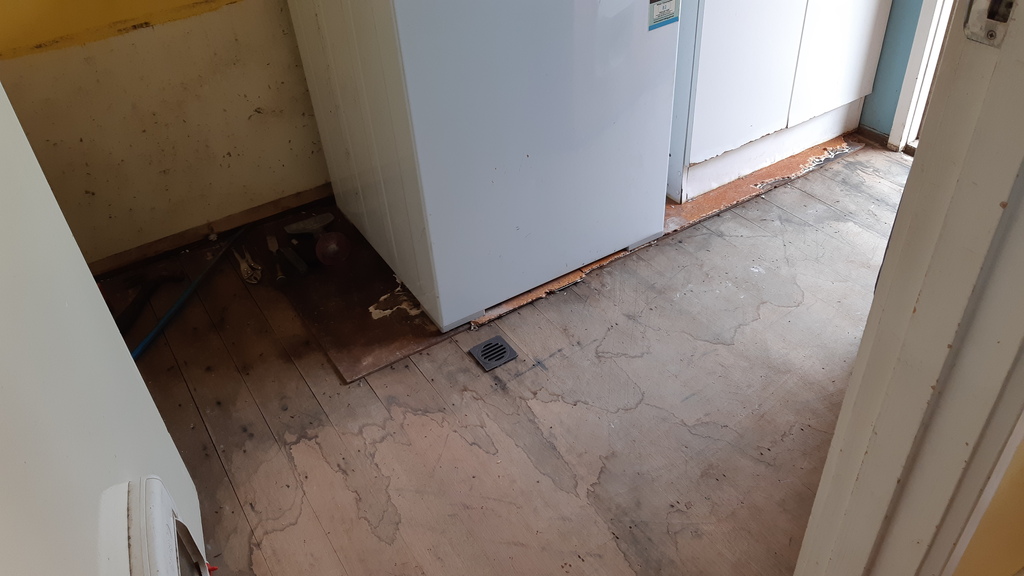 Of course, the sink had to come out too, to remove the flooring from under its cabinet, and that meant pulling the splashback tiles (they had ugly screw holes in them anyway from a shelf that had been bracketed up on top of them previously).
Removing the tiles meant replacing a couple of sections of wall.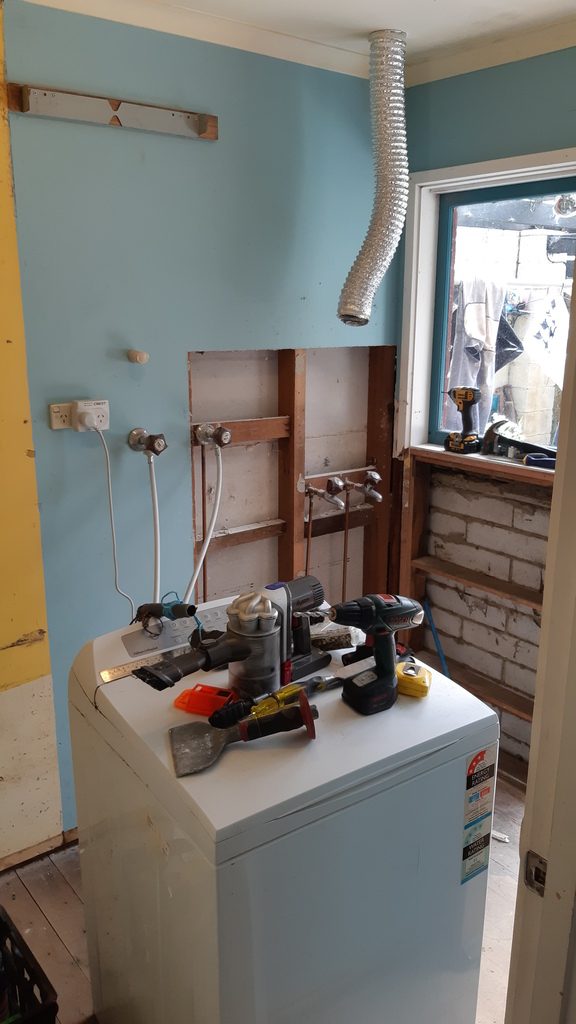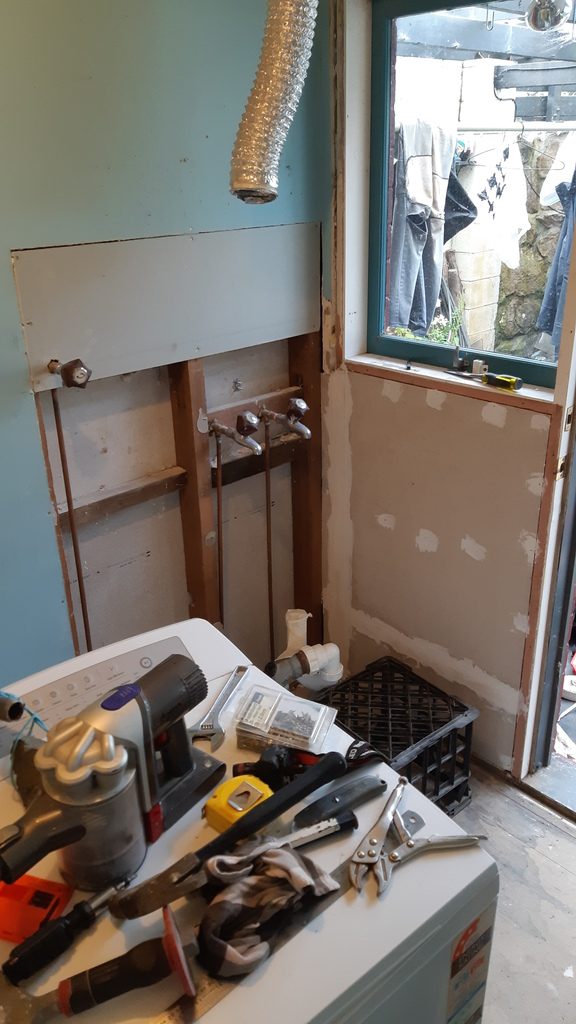 Also, we still needed to be able to use the washing machine through all this, so I knocked up a temporary sink support.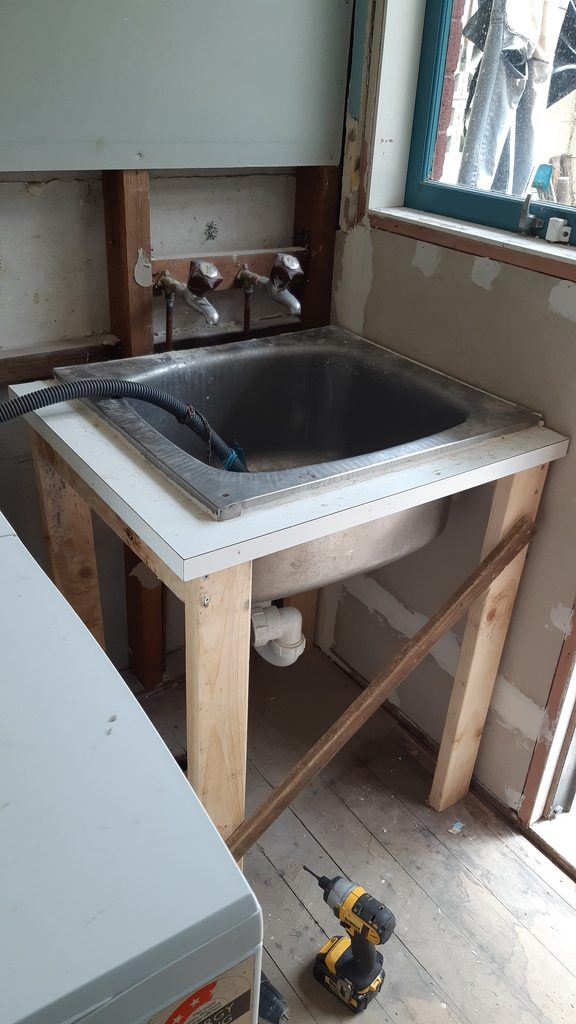 New cornice went in.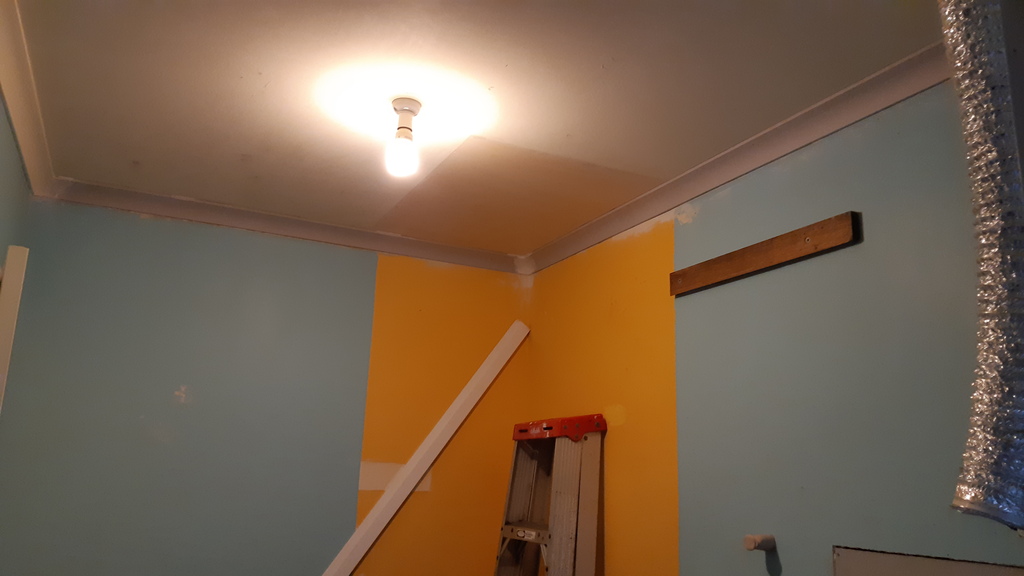 The rest of the plastering was completed and a ceiling fan installed.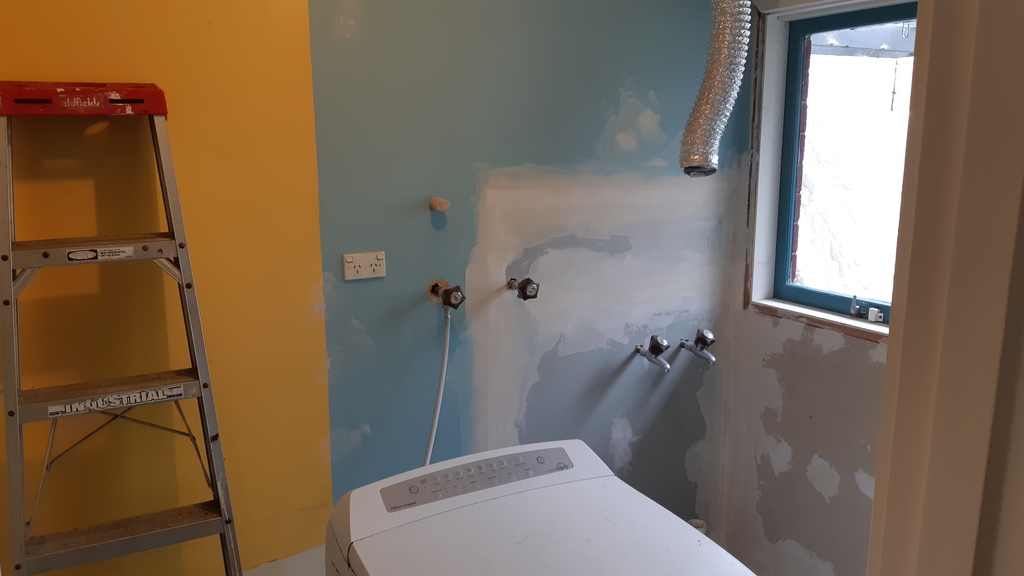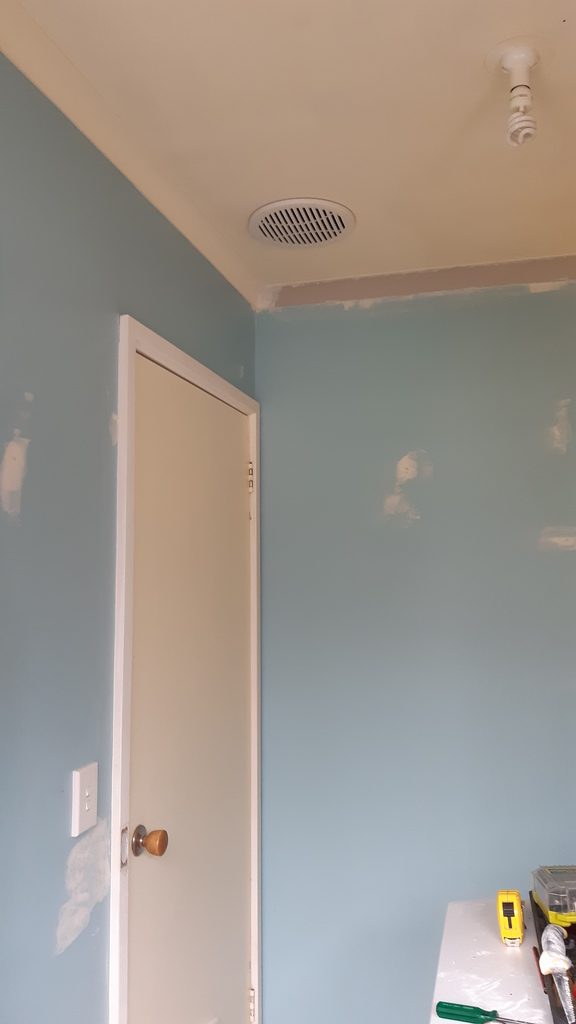 Waterproofing membrane was applied where new tiles will go around a new sink.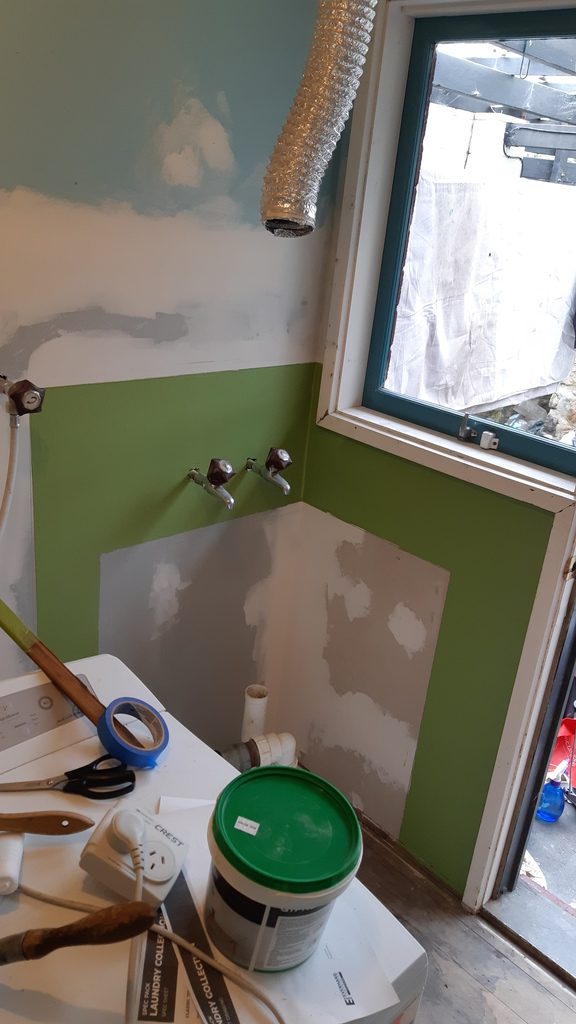 I removed the hideous old aluminium backed weather stripping from around the exterior door and plastered up the exposed groove.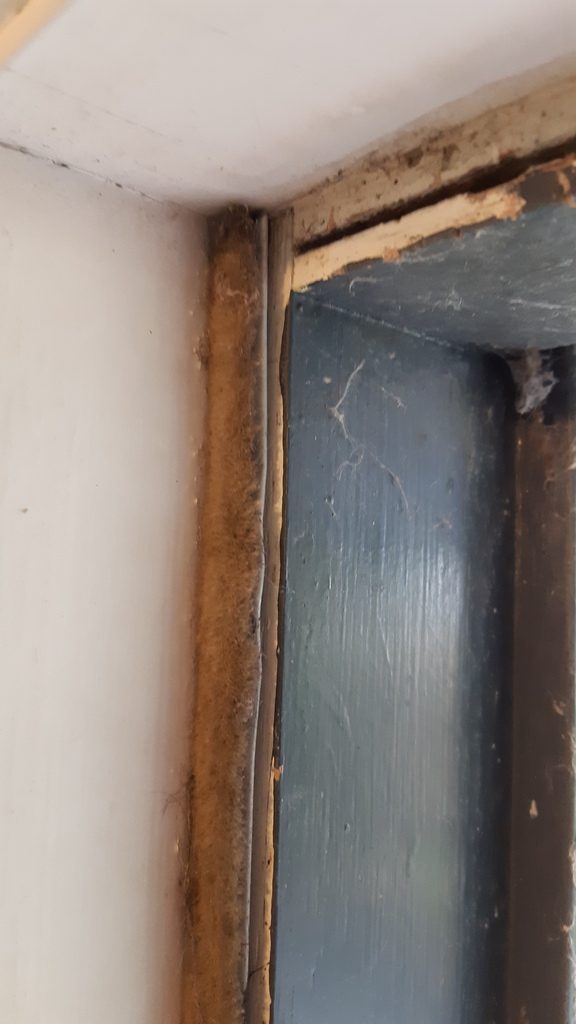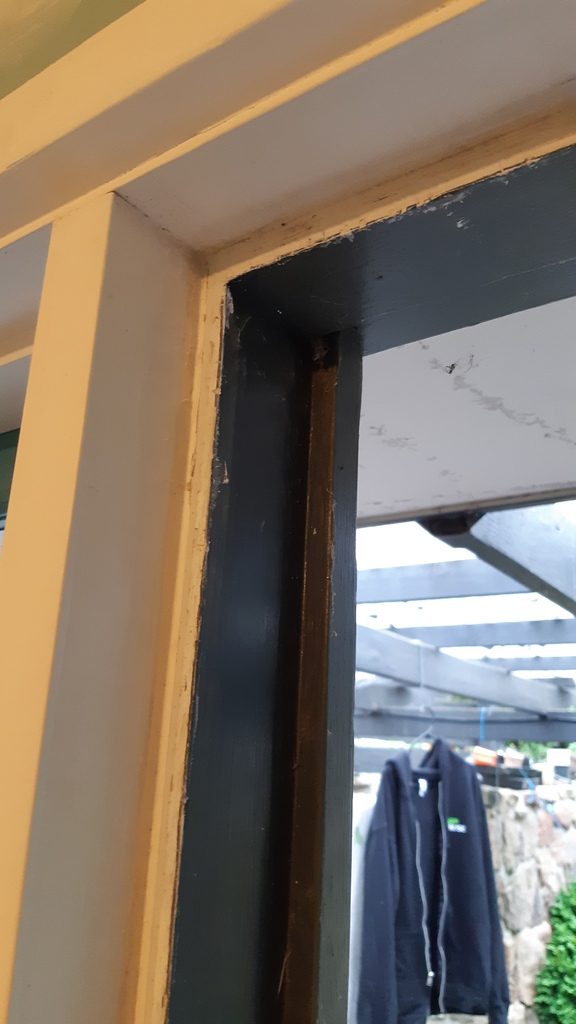 We still need to paint everything, get the new sink installed, do the tiling work and install new taps.
As for the oatmeal stout, I bottled that on January 2. From a sample taken at the time, it should be excellent, but right now still needs to carbonate and mature.